Cheltenham Removal Services
All trucks and trailers are fitted with rear ramp based loading facilities with additional side door loading to trucks, and all fully fitted with side rails, ties, professional/clean furniture wraps, piano trolleys, standard dolly trolleys and porta-robes.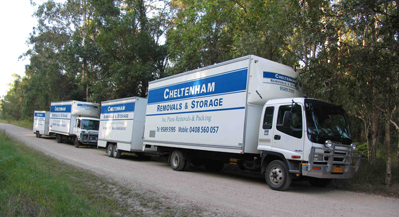 We service both large and small projects across Melbourne, country Victoria and Interstate.  Much of our interstate relocations are derived from our existing clients or through recommendation from those who have come to trust Cheltenham Removals & Storage, providing them with peace of mind, during what can be an anxious experience.  Similarly, we have moved corporations from Melbourne to further north along the east coast, including their staff and family members.  Many of our local clients and their families have continued to use our services spanning two to three generations, a testament to our committed approach to providing real service.